B

ig Brothers Big Sisters host events on campus for Bigs and Littles, with our goal being to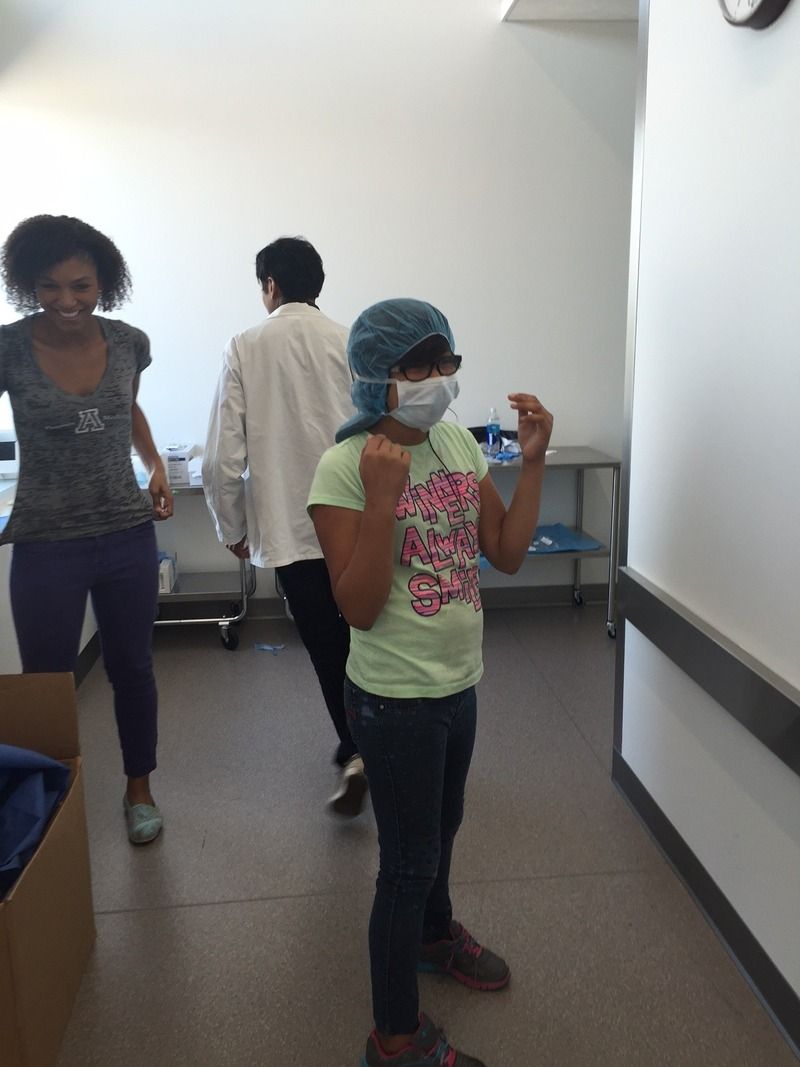 inspire
the children in this program to continue ongoing education and think about potential careers in medicine and healthcare. Events include "Doctor for a Day," which consists of

interactive activities in The Simulation Center. During these events, our student volunteers
help teach h
ealthcare skills, in
cluding suturing,
intubation, and
scrubbi
ng in for surgery,
to our event attendees. 
Learning Objectives
1.     Provide activities to Bigs and Littles that highlight education
2.     Provide a space where children involved in the program can learn about educational          and career choices in healthcare

3.     Serve as role models in our communities to show children that education is an                  achievable goal
4.     Provide age appropriate, hands-on activities to teach children about medicine and              healthcare
5.     Provide continuous interaction and careful follow-up with students
CHIP Student Leader: Margaret Liu, MS1

Contact: mcliu@email.arizona.edu
"Hi there! I grew up in Arizona and graduated from

Barrett Honors College, Arizona State University with

a degree in Biological Sciences. I'm passionate about

medicine and inspiring the next generation, so I'm very
excited to be leading Big Brothers Big Sisters! "